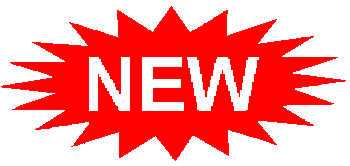 CELEBRATING AZADI KA AMRIT MAHOTSAV 2022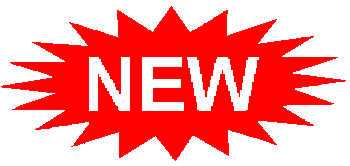 MESSAGE FROM AJIT DOVAL, KC NATIONAL SECURITY ADVISOR, COMMEMORATING AZADI KA AMRIT MAHOTSAV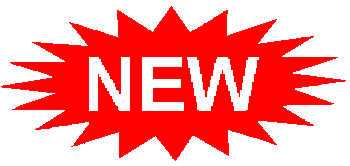 FELICITATION OF LIVING LEGEND PROFESSOR NINAN ABRAHAM ON HIS HUNDRED TH BIRTHDAY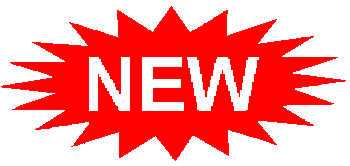 IQAC Feedback Form/Satisfaction Survey from Alumni (On Curriculum, Course, Teaching-Learning and Evaluation)

Christ Church College Alumni Association, Kanpur Founded In 1977
Patron & President
Dr. Joseph Daniel,
Principal & Secretary,
College Governing Body
---
Founder Faculty Incharges
Dr. V. K. Srivastava
Late Dr. Anil Dixit
Founder Members
Mr.R.N.Tandon
Mr.Gulam Mohiuddin
Mr.T.S.Johar
Faculty In Charge
Prof. R.P.Mahalwala
Dr.R .K. Juneja
Cultural Incharges
Dr. Shalini Kapoor
Dr. Himanshu Dixit
Members: More Than Seven Hundred
About…
An old student, who has seniority of ten years or more after passing any examination from the college, may apply for the membership of the Association.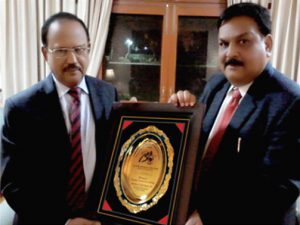 The application will be scrutinized as per the bylaws of the Association and the old student will be registered as a member of the Association after receiving the prescribed amount of subscription. Association-Alumni "The light shines in the darkness and the darkness has not overcome it." These words of the' Apostle John' eloquently describe the character of Christ Church College Alumni Association, Kanpur which has been in existence for over a century. It is perhaps the oldest association of the ex-students of any educational –institute in the city. In 1903, Rev.Aurthor Crosthwaite, the then Officiating Principal established an association called the 'The College Institute', with the noble aim of bringing together both teachers and students –past and present to share their experience, views, and goals for mutual progress and the betterment of the college. This organization continued until 1942. In 1944, Rev.R.G. Slater, a very dynamic Principal, proposed the establishment of an 'Old Boys Association' exclusively for the college alumni and some 218 old students became its life members in no time. These old boys kept meeting regularly till 1960.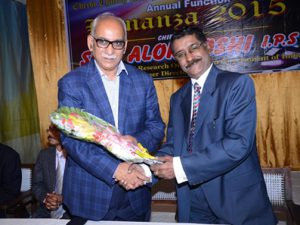 Prof. Ninan Abraham rejuvenated and restructured the old boys association and named it 'Christ Church College Alumni Association 'in 1977 and since then the Association has been very active and has been growing stronger and popular. It has more than 700 members in its fold and holds get-togethers almost every year. The old students not only find it a good platform to interact with each other but relive their days in the college with old teachers and staff in these functions. The functions always witness the scenes of an outburst of joy and emotions of old students who recall their gurukul's powerful academic environment, rich cultural activities', its unbeaten cricket team, it's well dressed distinguished students. The Alumni Association has been publishing its Bulletin Magazine-"The Alumnus" very regularly and it is customary to release it in every annual function.
Association has been sponsoring generous scholarships to meritorious students and gifting the college with utilitarian items such as ceiling fans, steel almirah, refrigerator, etc. besides using their resources to promote the best interest of the college since the very first day of its formation. It has also started a project of gifting a two-bedroom guest house within the campus to its alma mater but it is yet to be finished. The structure is complete but finishing –plastering, woodwork, etc are to be done.
Another important goal of the Alumni Association is to bring to its ranks eminent members who have brought laurels to their alma mater by virtue of shining like stars at the national and international levels. It can boast of inviting and felicitating in its functions many eminent personalities who have excelled themselves in different walks of life. In recent past the prominent special invitees to our association are:
Mr.Ajit Doval,KC ; National Security Advisor, Govt. of India.
Mr.Sanjay Kothari, IAS(Rtd.), Chief Vigilance Commissioner of India.
Mr.Alok Joshi, IPS(Rtd.), Ex-Director R&AW; Member, NSAB India.
Mr. Satish Mahana, Cabinet Minister of Industrial Development, UP Govt.
Mr.Abhijeet Bhattacharya, the Famous Singer of India.
Dr.Ajit Sinha, Director, UGC-DAE-CSR Consortium; Indore.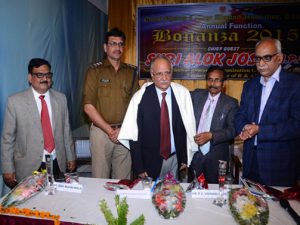 Apart from these personalities, our association has a number of highly placed members in Executive, Administration, Law as Judges as well as lawyers, Medicine, and performing artists all over the world. It is a matter of pride to mention that our Alumni Association has been patronized by industrialists like Mr.Mukhtar ul Amin, MD, Super House Group, Mr. Deepak Kothari, MD, Pan Parag Group and Mr. RS Roofiwaki, MD; Wahi Exports. In the early days of the Association, Late Shri Govind Hari Singhania used to attend the Executive Meetings of the Association to give it support from JK Group. On 17th December 2016, we hosted a mega cultural event on the occasion of the 150th Anniversary of the college and it was attended by many distinguished members of the society other than its 250 members. All the Faculty members were invited to share the festivities on that historic evening.Mr.Ajit Doval KC, NSA was scheduled to chair the program but because of an emergent meeting in PMO, his program was canceled at the last moment. He has promised to visit the college in a festivity his alma mater in the future. Recently we have organized a Webinar on "Post Pandemic Economics and Politics with Honorable Mr.Alok Joshi, Member National Security Advisory Board, India as chief guest. Thus the association has taken up in its fold academic activities also.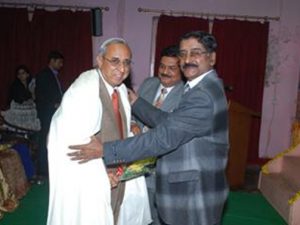 The Association's Accounts have been very well maintained by its able Treasurer Dr.R.K, Juneja, Assoc. Professor in Dept. of Mathematics who gets it audited by a Senior Chartered Accountant every year and publishes it in "The Alumnus" as well as presents it in Annual Functions. Former Heads of the Departments Dr. VK Srivastava and Late Dr.Anil Dixit are credited for nourishing and rearing the association to the present state. Contribution of a few present and past faculty members like Prof.Nalin Srivastava, Dr.AC Shukla, Dr.Sudhir Gupta, Dr.Shalini Kapoor, Dr.Himanshu Dixit in organizing Executive Committee Meetings as well as Annual Functions cannot be ignored and in fact, they are strong pillars of the association. Many of its founder members who are running in the 80s of their age like Mr.R.N. Tandon, Mr. G. Mohiuddin are providing spirited support to their union of yesteryears. Prof. Ninan Abraham, Dr.YB Singh, Dr.John Patterson, Dr. P.E Deen, and Dr.Nita Jain who presided over the Alumni Association not only provided their wholehearted support to it but they were the spirits behind all its endeavors. The present Secretary of Governing Body Rev.Samuel Paul Lal and Officiating Principal Dr.Samuel Dayal /Dr. Joseph Daniel is showering their blessings and support to our association and looking forward to yet another mega event in the very near future.
Faculty Incharges:
"Long live Christ Churchian Comradeship betwixt the past, present, and future."